Client: UBS
Target group: children of UBS 'Ultra High Net Worth' clients. Age 16-30 years.
Goal: discovering the financial world
Description: Every year during the summer months UBS organises a programme for the children of their 'Ultra High Net Worth' clients. The age group is 16-30 years. The objectives of this programme are to give these children a general understanding of the financial world, an overview of the Bank and its services and to develop their communication and interpersonal skills.
We organised a Formula 1 game on the first day of the program. Main focus of the game was team-building since most of the participants had never met each other before this 10 day course. A key success factor to this program is the interaction and networking between the participants.
The result of the game was that within half a day, a group of 35 participants not only had fun but instantly connected with each other. The structure of the game facilitates interaction across teams increasing the interaction among the participants.
We also organised a Corporate Finance Game which was preceded by a lecture of their head of Corporate Advisory services. The goal of this game was to put into practice what the participants had learned during this lecture and the programme in the preceding days. Participants were asked start a company, expand the business and use the bank to finance its growth.
The result of the game was that all participants had in depth knowledge of the decisions companies have to make when expanding its business and how UBS can play a role in that process. The game also functioned as a bridge between theory and practice and was greatly enjoyed by all participants.
Category: Serious Games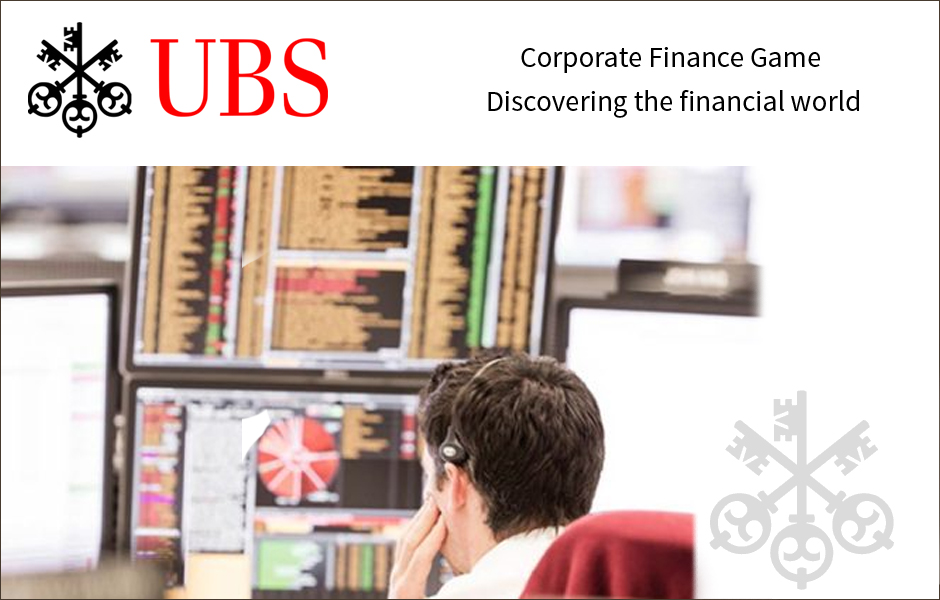 Interested in a customized solution for your company? Fill in the contact form stated below and receive more information.