Client:
 AkzoNobel
Target group: 70 top management members attending the Regional Management Meeting in Kuala Lumpur
Goal: Discuss and evaluate strategy of the company
Description: AkzoNobel organised a Regional Management Meeting in Kuala Lumpur for its Car and Aircraft Refinishing (Paints and Coats) business. 70 people from all over Asia  as well as Top Management from the Netherlands joined for a three day event.
The main objective of this meeting was to discuss and evaluate the strategy of the business ('Road to Success') which is partially based on Formula One, a sport in which the company is also a sponsor of the McLaren team. While the previous year had been successful and the objective of double revenue – triple profit had been met there was an additional requirement for people  in the organisation to communicate more clearly and directly with each other.
Our Formula One game addressed that issue and helped AkzoNobel's employees to get to know each other better and improve the informal links between people that ultimately will drive further business success.
"This was one of the most enthralling and fun team building events I have ever taken part in. The excitement generated was very real, the behaviors displayed were very true to life – people just 'lost themselves' in the game which was great."  (Keith Power, Managing Director, Asia Pacific).
Category: Management Game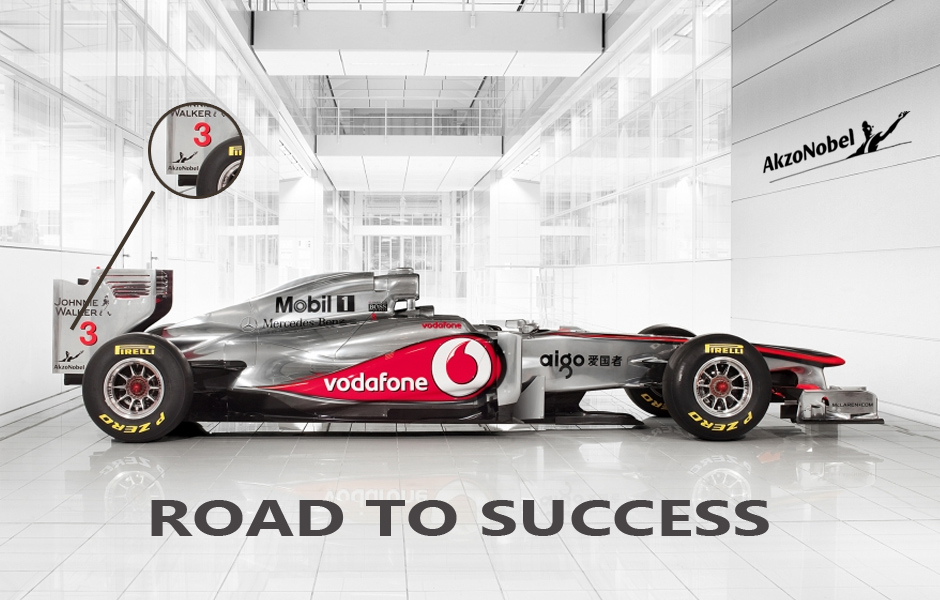 Interested in a customized solution for your company? Fill in the contact form stated below and receive more information.