Client: SingTel
Target group: participants in new costumer excellence division
Goal: aligning personnel
Description: The SingTel Customer Experience Director launched a new customer excellence division – people from three different departments were asked to joined this new team. SingTel arranged a 2 day off-site as an introduction and to get everybody on the same page.
HR was aware that several employees in the new team had either never worked together or in some cases had a bad working relationship. In order to break the ice and to mend the differences between the various employees SingTel asked Business Games to organize a team building game.
We organized a game for optimal excitement and interaction and worked closely with the HR department on the team groupings. Employees who had a bad history of working together were put in the same team as well as team members  who had never worked together before.
After the game everybody was on the same page, new relationships were built and bad experiences from the past had been forgotten.
Category: Team Building Game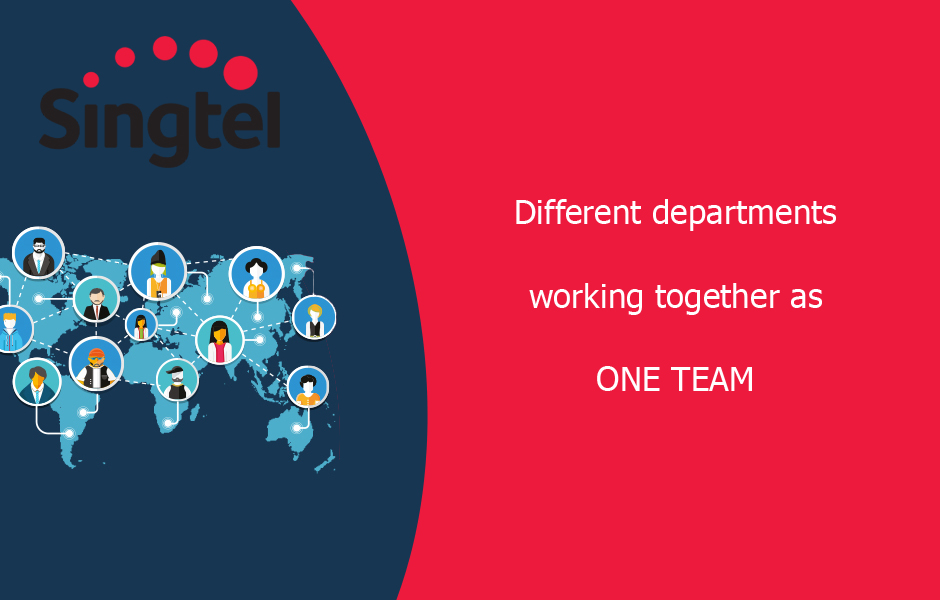 Interested in a customized solution for your company? Fill in the contact form stated below and receive more information.