Client: Hilton Worldwide
Target group: 300 penultimate students from over 30 different countries
Goal: recruitment game
Description: Hilton Worldwide organised a recruitment game for penultimate year students of several of the best hospitality management schools in the world in Shanghai. The group consisted of around 300 students from over 30 different countries. In addition Hilton Worldwide added 50 of their high-potential employees in the APAC region to the week-long event.
The goal of this event was for the participants to be able to interact with the best talent Hilton Worldwide has to offer in a fun and engaging environment, which was also to have a theme related to the hotel industry.
For this event we custom designed a game in which the participants were divided into two groups of 15 teams. Both groups represented rivaling hotel groups. Within these groups the teams had to trade resources in order to buy assets which in turn they needed to build a hotel for each separate team.
The game was a great success with the students having a much better knowledge of the Hilton group and its brands. Furthermore, by playing together with Hilton employees the participants were able to experience the Hilton culture first-hand.
Category: Employer Branding Games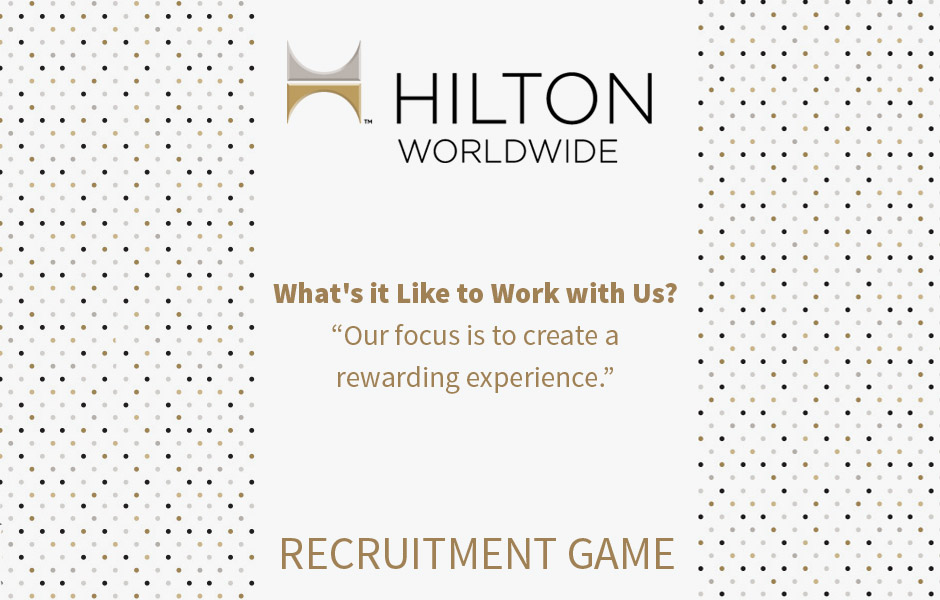 Interested in a customized solution for your company? Fill in the contact form stated below and receive more information.