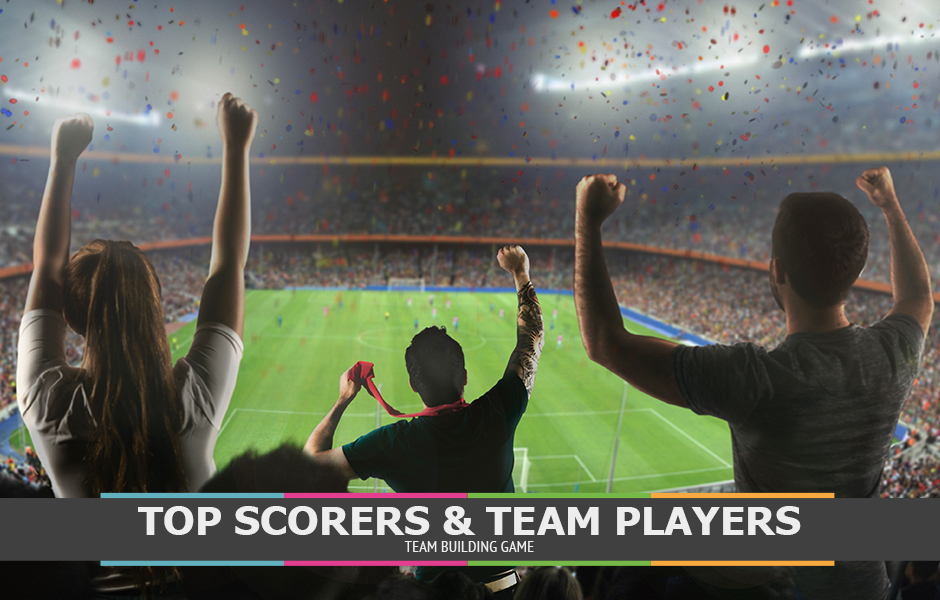 Topscorers & Teamplayers
The businessgame that scores!
This challenging football Business Game is an excellent Teambuilding Game to bring the participants into contact with each other in an interactive and light-hearted way. The true fans feel like they're on cloud nine when they're allowed to decide on the best players, the right marketing budgets and the most lucrative sponsors. But even for participants who have no understanding or interest in football, this is a very accessible game! By among other things holding press conferences, uncovering scandals and bold negotiations, the participants experience the business and the fascinating world behind football.
Recognise it? The football world as a metaphor!
Companies and customers need each other. Creating a win-win situation is the starting point. Everyone has to be better off for it, just like the sponsors in the football world. With the professional football world as a metaphor, the participants learn that setting up a good customer relationship is all about working together. Players also have to trust each other if they are to win the game.
In the evaluation of this Teambuilding Game we can, if that's what you want, go into more depth on the goals you've set and make a clear link to your operational practice. Also in terms of content, this game can be adapted in all kinds of ways so that it fits perfectly with your own organisation. Just ask us about the possibilities and telling examples of topscorers & teamplayers.
Topscorers & Teamplayers is possible as an overall program, but is also excellent as part of your conference, meeting and kick-off event program.
Topscorers & Teamplayers can be organised at any stadium. We are more than willing to help you find an inspiring location. It is also possible to organise this teambuilding game in the business' own conference room or office.
From 8 to 500 contestants
Fill in the contact form stated below and receive more information on this Business Game.