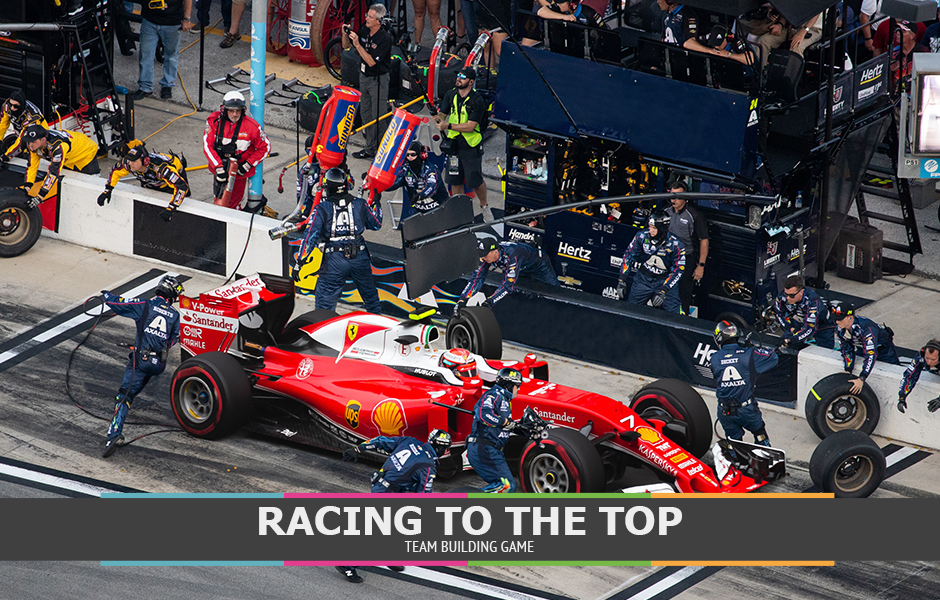 Racing to the top
The race to the top
This game cleverly takes aspects of the Formula One industry and combines it with addressing many business behaviours. The participants are represented in three types of teams, a Racing team, a Media team or a Country team. From each team there are more teams, so there is a lot of competition within this game.
Team Building
For the race to be successful, you need to have all the components working together and the teams to all work together forming agreements and working out the best strategy for the game. This will put their negotiating and strategic planning skills to the test, making for a very exciting game!
Racing to the top is possible as an overall program, but is also excellent as part of your conference, meeting and kick-off event program.
Racing to the top can be organised at any location. We are more than willing to help you find an inspiring location. It is also possible to organise this business game in the business' own conference room or office.
From 8 to 500 contestants
Fill in the contact form stated below and receive more information on this Business Game.